An assembly is a group of members of an organization who meet periodically to make decisions about a specific area or scope of the organization.
Assemblies hold meetings, some are private and some are open. If they are open, it is possible to participate in them (for example: attending if the capacity allows it, adding points to the agenda, or commenting on the proposals and decisions taken by this organ).
Examples: A general assembly (which meets once a year to define the organisation's main lines of action as well as its executive bodies by vote), an equality advisory council (which meets every two months to make proposals on how to improve gender relations in the organisation), an evaluation commission (which meets every month to monitor a process) or a guarantee body (which collects incidents, abuses or proposals to improve decision-making procedures) are all examples of assemblies.
Espacio de colaboración y decisión del grupo de trabajo de Pensamiento Computacional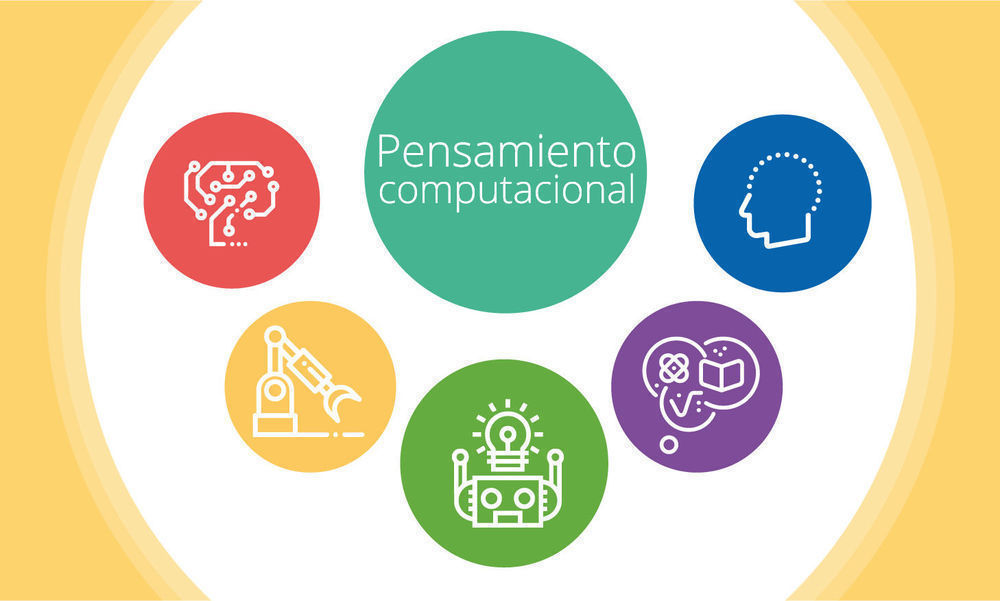 El término "pensamiento computacional" tiene sus orígenes en las ideas de Seymour Papert y Jeanette Wing acerca del proceso de pensamiento que permite desarrollar habilidades tales como modelar y descomponer un problema, procesar datos, crear algoritmos y generalizarlos, utilizando diversas disciplinas como las matemáticas, las humanidades, la biología entre otras.
El pensamiento computacional es una forma de pensar que utiliza habilidades propias de las ciencias de la computación, como la descomposición y resolución de problemas, lógica, el reconocimiento de patrones y la abstracción. Estas habilidades pueden desarrollarse desde cualquier disciplina, haciendo uso de recursos educativos variados, en los que se incluye la programación.
Este grupo de trabajo se conformó en la Primera Asamblea General Ordinaria de la RICHSL con el objetivo de dar a conocer las experiencias que se han desarrollado en Ecuador y en América Latina en torno a la enseñanza de programación en las aulas y su incidencia en los procesos de aprendizaje en las distintas áreas del conocimiento. Las metodologías, técnicas, proyectos, recursos, y los logros alcanzados que puedan nutrir a nuevas experiencias.
Related participatory processes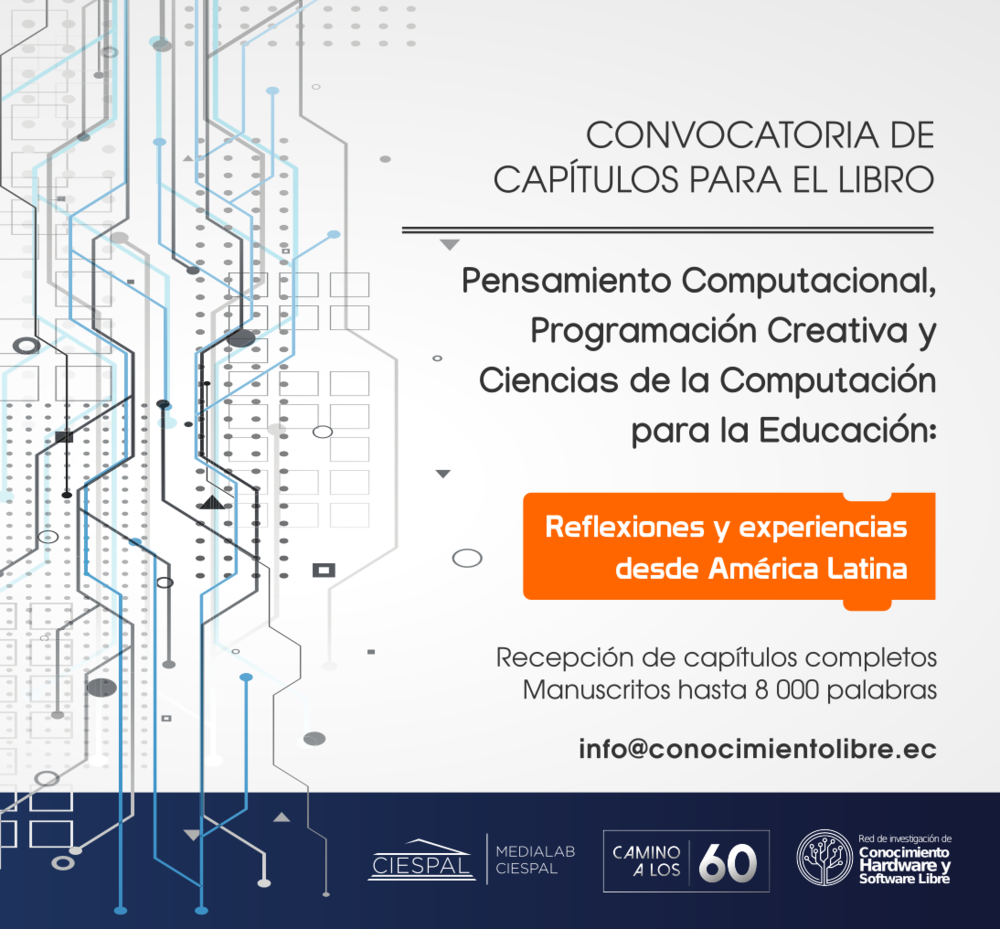 Convocatoria a artículos para libro colectivo "Pensamiento Computacional, Programación Creativa y Ci...
#PensamientoComputacional
Start date
01/07/2019

End date
30/04/2020
Assembly type
Working group
Reference: red-conocimientolibre-ASSE-2019-07-5